Description
Edit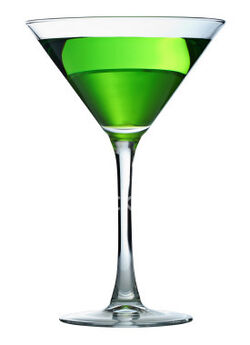 An Apple Martini (appletini for short) is a cocktail containing vodka and some type of apple flavored mixer. Optionally, vermouth may be included, as in a regular martini.
Ingredients
Edit
Directions
Edit
Pour vodka and apple juice / apple cider /apple liqueur into a shaker.
Strain into martini glass.
More Information
Edit
Bartending/Cocktails/Glossary from the Wikibooks Bartending Guide -- original source of recipe, licensed under the GNU Free Documentation License
Ad blocker interference detected!
Wikia is a free-to-use site that makes money from advertising. We have a modified experience for viewers using ad blockers

Wikia is not accessible if you've made further modifications. Remove the custom ad blocker rule(s) and the page will load as expected.