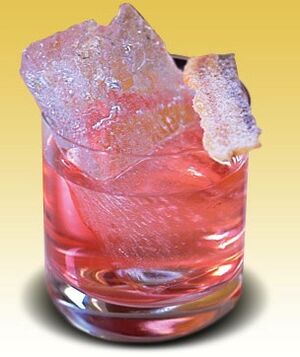 Named for the famed Bacon, Lettuce and Tomato sandwich, this cocktail makes no attempt at simile and uses the essence of the real thing as a base.
Ingredients
Edit
Directions
Edit
Combine ingredients in cocktail shaker
Shake well and pour (do not strain!), with lettuce-ice, in an Old fashioned glass rimmed with bacon salt.
Ad blocker interference detected!
Wikia is a free-to-use site that makes money from advertising. We have a modified experience for viewers using ad blockers

Wikia is not accessible if you've made further modifications. Remove the custom ad blocker rule(s) and the page will load as expected.