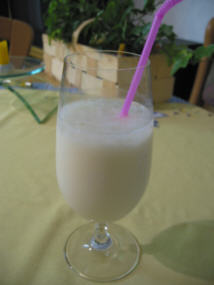 Ingredients
Edit
Directions
Edit
Combine the ingredients and serve the cocktail with ice.
NOTE: The photo shown here is of a modern cocktail by the same name of Bahia. This recipe is for the pre-Prohibition era cocktail. The modern version has no resemblance.
Try using Sambuca with Banana Flavor (from Italy) in place of the Absinthe and skip the Angostura bitters. Serve with a twist of lime.