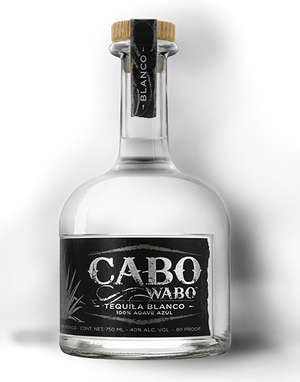 Cabo Wabo is a brand of tequila created in 1996 by rock musician Sammy Hagar at his Cabo Wabo Cantina in Cabo San Lucas, Mexico. He started the brand because he was looking for great tequilas for his bar. Cabo Wabo is produced by the Rivera family, who have been making tequila for more than 80 years.
Types of Cabo Wabo Tequila
Edit
Blanco: Pure, no-holds-barred, Thick Cut tequila. It's never influenced by barrel wood.
Reposado: Takes Thick Cut tequila to the next level, aging it for 4-6 months in American oak barrels.
Añejo: After maturing in American oak barrels for at least 14 months, Cabo Añejo becomes even bolder with flavor.
External Links
Edit