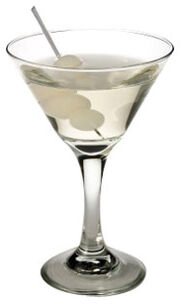 A cocktail onion is usually a pearl onion pickled in a brine with small amounts of turmeric and paprika. While not as widely used as more common garnishes such as olives or lemon twists, the cocktail onion is the signature garnish of the Gibson Martini, which consists of a standard Martini garnished with a cocktail onion instead of the standard olive.
Rarely, cocktail onions are used to garnish other forms of drink or food.
Ad blocker interference detected!
Wikia is a free-to-use site that makes money from advertising. We have a modified experience for viewers using ad blockers

Wikia is not accessible if you've made further modifications. Remove the custom ad blocker rule(s) and the page will load as expected.