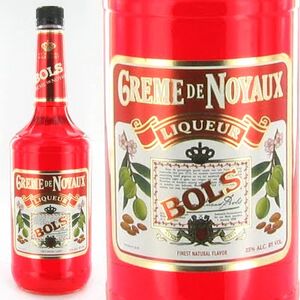 Creme de Noyaux is an almond-flavored crème liqueur made from apricot pits, which also flavor the better-known, brandy-based amaretto. It may also be made from the almond-shaped kernels contained within peach pits. The name comes from the French noyau: "kernel, pit, or core".
Both Bols and Hiram Walker produce artificially colored red versions of the liqueur while Noyau de Poissy from France is available in both clear (blanc) and barrel-aged amber (ambre) versions.
Ad blocker interference detected!
Wikia is a free-to-use site that makes money from advertising. We have a modified experience for viewers using ad blockers

Wikia is not accessible if you've made further modifications. Remove the custom ad blocker rule(s) and the page will load as expected.