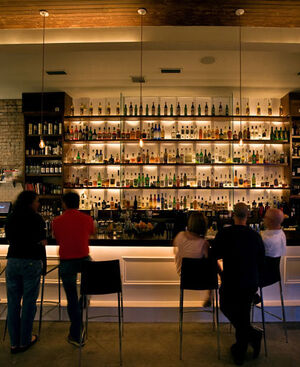 The Cure
is dedicated to pushing the art of mixing drinks past its conventional categories, traditions, and self-imposed limitations. Traditionally cocktail bars have been bastions of civility and sophistication. Different from saloons where the point was to become inebriated rapidly and economically, the cocktail bar was a place where ladies and gentlemen went to socialize in a productive and cultured way. Inspired by the historical period when cocktails grew out of medicine and home remedies, the idea at Cure is to reintroduce their guests to another time where the experience of having a cocktail and a bite to eat was both healthful and enjoyable.
Contact Info
Edit
4905 Freret Street
New Orleans LA 70115
(504) 302-2357
http://www.curenola.com/index.php
Cocktails
Edit
Ad blocker interference detected!
Wikia is a free-to-use site that makes money from advertising. We have a modified experience for viewers using ad blockers

Wikia is not accessible if you've made further modifications. Remove the custom ad blocker rule(s) and the page will load as expected.