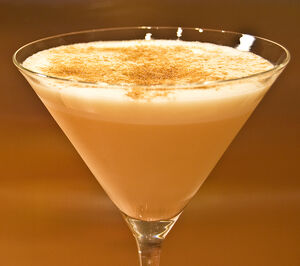 Oliver & Henry's Flan Syrup (flansyrup.com) brings you the Flantini: a sophisticated take on the timeless flan dessert. This delicious cocktail delights with a silky body that grows into a pleasant froth as it nears the top. The body's smoothness is then balanced with a light crunch by adorning with raw sugar – delivering the perfect mix of flavors and texture. Truly a unique experience.
Ingredients
1 oz Oliver & Henry's Flan Syrup
1 oz Premium Vodka
1 oz Evaporated Milk
1 oz Water
Preparation
1. Combine all ingredients in a cocktail shaker with ice.
2. Shake (very) well.
3. Strain into a chilled cocktail glass.
4. Garnish with a pinch of raw cane sugar on top.
Enjoy!