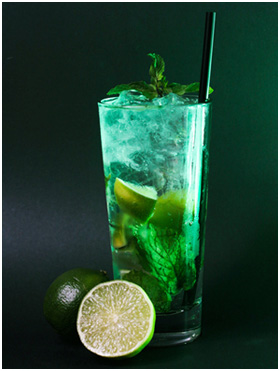 A play on the Legenda of Zelda video game, Ocarina of Time, this tasty cocktail was created by the brilliant minds at the popular video game themed bar, The Mana Bar.
Masses of Bacardi Superior Rum smashed with fresh lime, mint leaves, sweetened with a teaspoon of brown sugar and blended with sparkling water.
Ingredients
Edit
Directions
Edit
Ad blocker interference detected!
Wikia is a free-to-use site that makes money from advertising. We have a modified experience for viewers using ad blockers

Wikia is not accessible if you've made further modifications. Remove the custom ad blocker rule(s) and the page will load as expected.