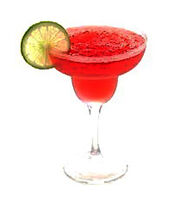 Rimming a glass adds a decorative touch and enhances the experience of certain cocktails. Margaritas are the most common cocktails that use salt on the rim, but are far from the only ones. Salt or sugar are usually used to rim a glass but some recipes also work well with powdered sugar or cocoa.
Ad blocker interference detected!
Wikia is a free-to-use site that makes money from advertising. We have a modified experience for viewers using ad blockers

Wikia is not accessible if you've made further modifications. Remove the custom ad blocker rule(s) and the page will load as expected.