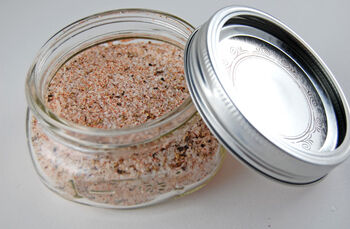 Seasoned salt is a blend of table salt, herbs, spices, other flavourings, and sometimes monosodium glutamate (MSG). It is sold in supermarkets and is commonly used in Fish & Chips shops and other take-away food shops. It is known by many other names, including seasoning salt, season salt. In Australia and New Zealand, it is known as chicken salt and in Puerto Rico it is known as sazón.
Often used to garnish the rims of cocktail glasses.
Ad blocker interference detected!
Wikia is a free-to-use site that makes money from advertising. We have a modified experience for viewers using ad blockers

Wikia is not accessible if you've made further modifications. Remove the custom ad blocker rule(s) and the page will load as expected.