Description
Edit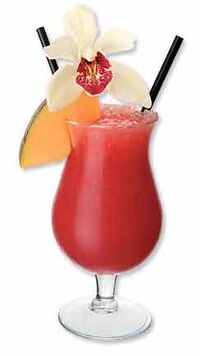 To get the most out of Sex On The Beach, have it at sunset when the tide is coming in, as the waves lap over your toes. Be sure not to get sand in your cheeks! The cheeks in your mouth, of course, This is a drink recipe! What did you think I was talking about?
Ingredients
Edit
Directions
Edit
Add vodka and peach schnapps to a highball glass over ice.
Fill with equal measures of cranberry juice and orange juice, and stir.
Ad blocker interference detected!
Wikia is a free-to-use site that makes money from advertising. We have a modified experience for viewers using ad blockers

Wikia is not accessible if you've made further modifications. Remove the custom ad blocker rule(s) and the page will load as expected.