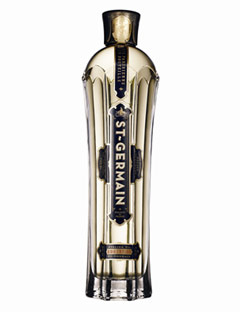 St. Germain is a French liqueur flavored with elderflowers. It was created in 2007; the brand is owned by Bacardi Ltd.
St. Germain was launched in 2007 by Coopers Spirit Co., a company founded 2006 and head-quartered in New York. In 2013, it was sold to Bacardi Ltd., although Robert Cooper of Cooper Spirits agreed to work with Bacardi as a "brand guardian" and spokesperson.
Ad blocker interference detected!
Wikia is a free-to-use site that makes money from advertising. We have a modified experience for viewers using ad blockers

Wikia is not accessible if you've made further modifications. Remove the custom ad blocker rule(s) and the page will load as expected.