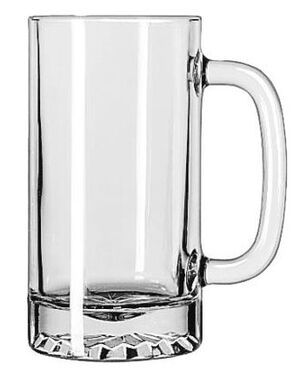 Tankards are essentially large mugs used to serve drinks; usually beer.
Most hold one pint of liquid, but some range from 12 ounces to a quart or liter.
Tankards may come with integral lids, in which case they are better known as Steins.
Tankards may be made of glass, ceramic, metal (steel, copper or pewter are common) or even wood (sometimes banded, like barrels).