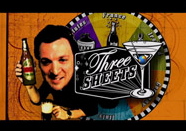 Three Sheets is travelogue/pub-crawl television series hosted by Zane Lamprey. It currently airs on FLN. The show is produced by Screaming Flea Productions. The series originally premiered on MOJO HD on June 18, 2009.
Each episode takes place in a different country or city and begins with a playful warning about what to do or not to do in the locale. Over the course of two to three days, Zane explores locally produced beers, liquors, wines, cocktails and other beverages as well as local foods while learning local drinking customs from bartenders, local people and other tourists. Zane will often introduce historical facts and other trivia about the places he visits, or components of the drinks he is trying. Many episodes feature a cast of recurring characters, some of whom are part of the production crew. The episode concludes with a supposed hangover cure that Zane tests out to see if, in fact, the cure works.
The show also doubles as a drinking game, the rules of which were made up as the episodes progress.
External Sites
Edit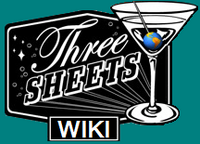 Ad blocker interference detected!
Wikia is a free-to-use site that makes money from advertising. We have a modified experience for viewers using ad blockers

Wikia is not accessible if you've made further modifications. Remove the custom ad blocker rule(s) and the page will load as expected.