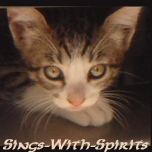 Adoption Qualification
Edit
To answer the question often asked ("Why don't you become an Admin?"), I do want to become an Admin; heck, I've been trying to adopt this wiki for months, but for X or Y reason, the "clock resets" and I have to wait another 60 days to qualify.
At this point, I'll qualify on 12 June 2013; 60 days after the last admin edit on the wiki.
Freelance legal mercenary paper-pusher.
My favorite drinks
Edit
Interestingly enough, I am Muslim, so as a rule of thumb I do not drink alcohol. However, I do appreciate fine craftsmanship and tradition, and in my travels have come across some interesting recipes which I have tasted (purely academic interest, of course) and thoroughly enjoyed, both a few sips and preparing them for my non-halal friends.
My Ranking
Edit
Honestly, I was NOT trying to get a bunch of points and badges, but when I saw that nobody had earned the "big daily badges", I got curious and have been pacing myself ever since. Who knows? I might even make a run for the "Dedicated" badge for 60 continuous days of edits! Sings-With-Spirits (talk) 17:00, August 16, 2012 (UTC)