July is National Blueberry Month, July 10 is National Pick Blueberries Day, and July 12 is National Blueberry Muffin Day.....so it's time to eat some blueberries! Check out our complete brunch, dessert, and cocktail menus!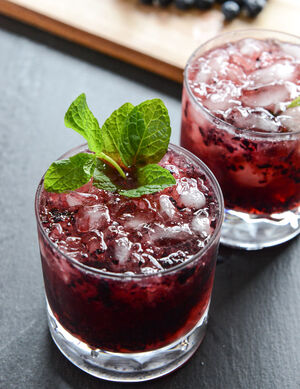 Don't forget to check out our:
1. Blueberry Brunch
2. Blueberry Booze
3. Blueberry Desserts

Ad blocker interference detected!
Wikia is a free-to-use site that makes money from advertising. We have a modified experience for viewers using ad blockers

Wikia is not accessible if you've made further modifications. Remove the custom ad blocker rule(s) and the page will load as expected.