Ad blocker interference detected!
Wikia is a free-to-use site that makes money from advertising. We have a modified experience for viewers using ad blockers

Wikia is not accessible if you've made further modifications. Remove the custom ad blocker rule(s) and the page will load as expected.
June is National Candy Month and it's time to celebrate! Summertime doesn't mean you have to eat healthy and watch your figure the whole time- let yourself indulge from time to time with these tasty candy themed desserts and cocktails!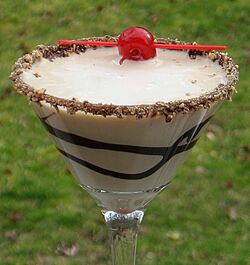 Don't forget to check out our:
1. Candy Dessert Menu
2. Candy Cocktails Menu