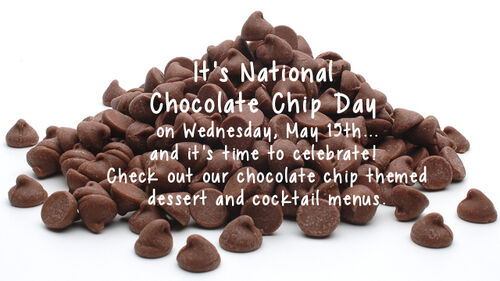 It is National Chocolate Chip Day this Wednesday, May 15th, and frankly we will look for ANY excuse to celebrate a chocolate themed holiday. Grab a few friends and have a chocolate chip dessert and cocktail party to honor this national holiday.
Don't forget to check out our chocolate chip themed dessert menu!
---
---
Ad blocker interference detected!
Wikia is a free-to-use site that makes money from advertising. We have a modified experience for viewers using ad blockers

Wikia is not accessible if you've made further modifications. Remove the custom ad blocker rule(s) and the page will load as expected.