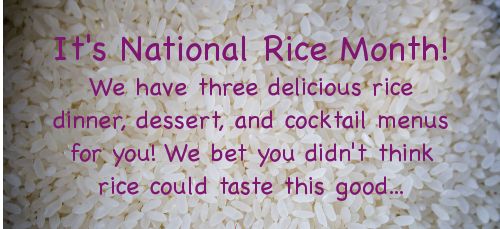 It's national rice month! Rice is such a simple ingredient that is commonly used as a side dish for curries, chicken, salads, and more--- but we have some more complex, tastier dishes that we think you will like!
These cocktails all have sake in them (which is made from rice). Enjoy!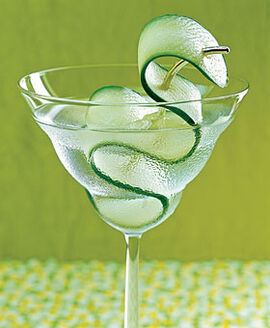 Don't forget to check out our other rice menus:

Ad blocker interference detected!
Wikia is a free-to-use site that makes money from advertising. We have a modified experience for viewers using ad blockers

Wikia is not accessible if you've made further modifications. Remove the custom ad blocker rule(s) and the page will load as expected.