Comments

2
Party Cocktail Recipes for Large Crowds
Are you planning on having a large summer party for 20+ people? Here are some cheap and easy recipe ideas to serve a large crowd!
1. Jungle Juice is a classic party pleaser recipe. This recipe makes enough for a crowd of 40 or more.
2. Summer Sangria is a great Spring and Summertime party drink. It can be inexpensive and festive because of the floating fresh fruit.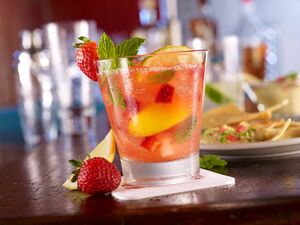 3. Skippy is a refreshing drink for the summer. It is lemon based, so it is perfect for BBQs!